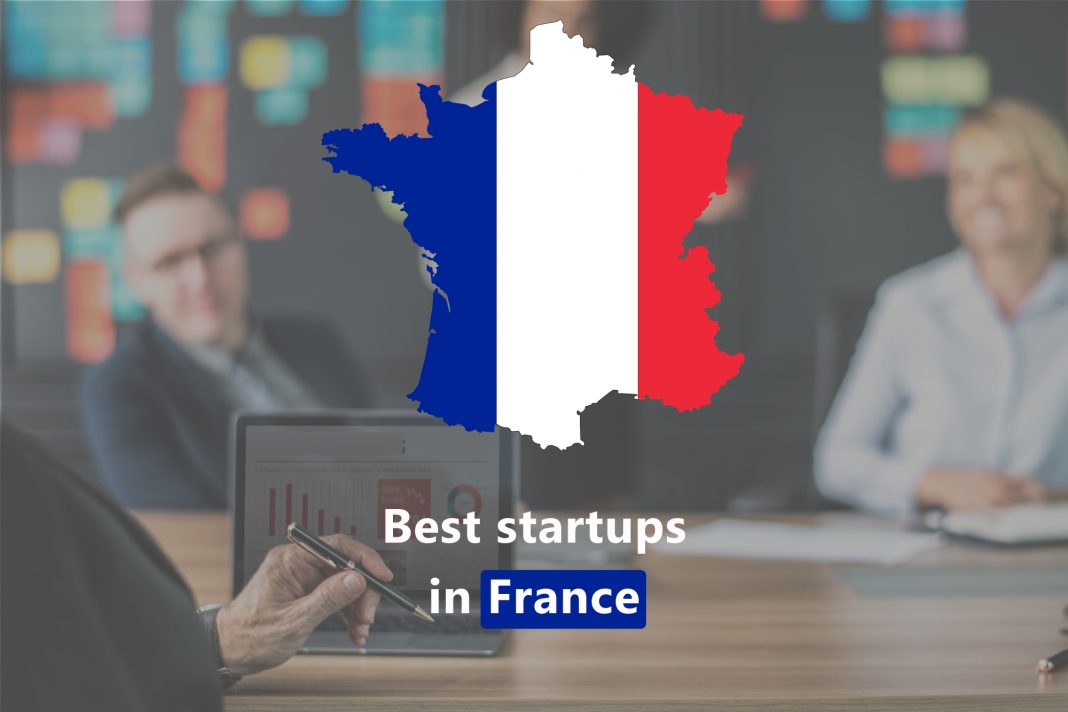 we have travelled to North America and checked some startup companies there and then we had a look at far East but now it is time for us to take a trip to the land of love, wine and art to see what kind of approach they have to the startup world. today we will take a look at Top 10 startups companies in France as one of the leading countries in startup so get ready for a set of different and amazing startups to watch in France.
10- Tuto
Tuto is all about education and tutorials. They are providing a platform for people to give their videos in the form of tutorials and then people seeking knowledge can use them to learn.
These videos are checked by experts before going out on the website and they have made their way to top 10 startup companies in France list because f their quality and clarity of videos and the number of topics covered in their website. So if you simply want to learn something without any problem or restriction then you can use Tuto and be happy at the end of the day.
9- Laruchequiditoui
The 9th place in our list of top 10 startup companies in France goes to Laruchequiditoui. I've tried my best to pronounce the name but you have to be full French to read it so let's just focus on what they do instead of their name. Laruchequiditoui is an e-commerce platform that makes users able to make groups and buy directly from their local farmers it will reduce the amount of money and energy that gets wasted by middlemen and that's why people are happily using it in France.
8- Tilda (Publishing)
To be in the Top 10 startup companies in France you need a website and Tilda Publishing is exactly can bring you a website without usual hassles. They are experts in creating websites specified for long articles and blogs and all kind of things as such. They know how to design each page in a way that they look professional and get most of the audiences with the looks only.  So technically you have to focus on your content quality and give the presentation part to Tilda Publishing and they will take care of it in the best possible way for you.
7- SendinBlue
Businesses can help business and SendinBlue is in our list of top 10 startup companies in France because of this fact. They are focusing on helping businesses establish their relationship with their customers without making things complicated. Their medium of communication is text based and they use common tools such as Email systems and short message systems or SMS. They have made this procedure so simple that many businesses are using their services on regular basis and hence their popularity is growing steady and fast so it won't be a surprise to see them climb the ladder toward the top.
6- Dashlane
Even if you own any of these top 10 startup companies in France or any other country, your memory still has some problems holding multiple passwords and that's why we need a systematic way to remember our passwords for multiple platforms. Dashlane is making you able to never forget another password and they will give you the right tool for that. They will keep track of your passwords and give you the freedom to have multiple complex passwords for different accounts without the risk of forgetting or losing them. You can use Dashlane‌on multiple platforms such as iOS devices, android devices and windows based devices.
5- AgoraPulse
We have reached midway in our tour of top 10 startup companies in France and we have a startup that can be helpful for other startup companies. AgoraPulse is a great tool for startups to manage their CRM. It is affordable and well price and since it is an all-in-one system, people can use it with ease.
As the matter of fact we can say that AgoraPulse can be described as a Social Media platform that empowers small and medium size businesses to leverage their social audience's data in the most efficient way, so they can improve their whole work and business.
4- Pearltrees
Pearltrees explains their functionality based on a simple thing: Organize all your interests. This simple idea was good enough to make their way into top 5 companies in our list of top 10 startup companies in France. They are technically a social curation community. It means that Pearltrees is a place where you can discover and organize and eventually share the things you like from anywhere on the World Wide Web. You can search for websites, pictures, videos and a lot more and save them in order to use them in future and they are all organized in the way that you will be able to handle them well using Pearltrees.
3- Qobuz
Music is everywhere today. We want to hear music all the time and everywhere we go and that is exactly why there are multiple music service websites in the world. Qobuz is a great example of this case. They are currently in the third spot of our Top 10 startup companies in France but their popularity is on the rise and they may get higher positions in upcoming months. They give access to music to listen to on online platform or even download an original version of the licensed soundtracks from international artists. Their music library is so vast that anyone with any type of interest will be happy to use it.
2- Leetchi
We all love getting a gift and giving it as well. But sometimes finding the right thing for the right person is a headache and that's why a startup idea became so popular in France in the form of Leetchi.com. This website is something that we all want, it can provide gifts for people we love.
You can manage everything for a birthday or wedding from this website and it will take care of almost anything you can think of including costs, taxes and al kind of expenses, the type of gift, and the type of presentation and etc. so in a romantic country such as France, this is not that surprising that this startup made its way to second place in our list for Top 10 startup companies in France.
1- Ulule
Crowd funding is something that all companies may need and this might be a key reason behind gaining top spot of our list for Top 10 startup companies in France by this startup. They are doing crowd funding in the most professional way and this has led to their popularity and success and that's fair to say that they have earned their spot on this list.
They have a creative approach to crowd funding and earned a huge customer base using their innovative presentations.
These ten startups are only a small part of what France has to offer but as the title suggests, they are only the top 10 startup companies in France so if you think any other company can make it into this list then please leave us a comment down below. And as always, if you have any suggestion and point that can help us prepare better articles and content for you then feel free to share it with us down here.