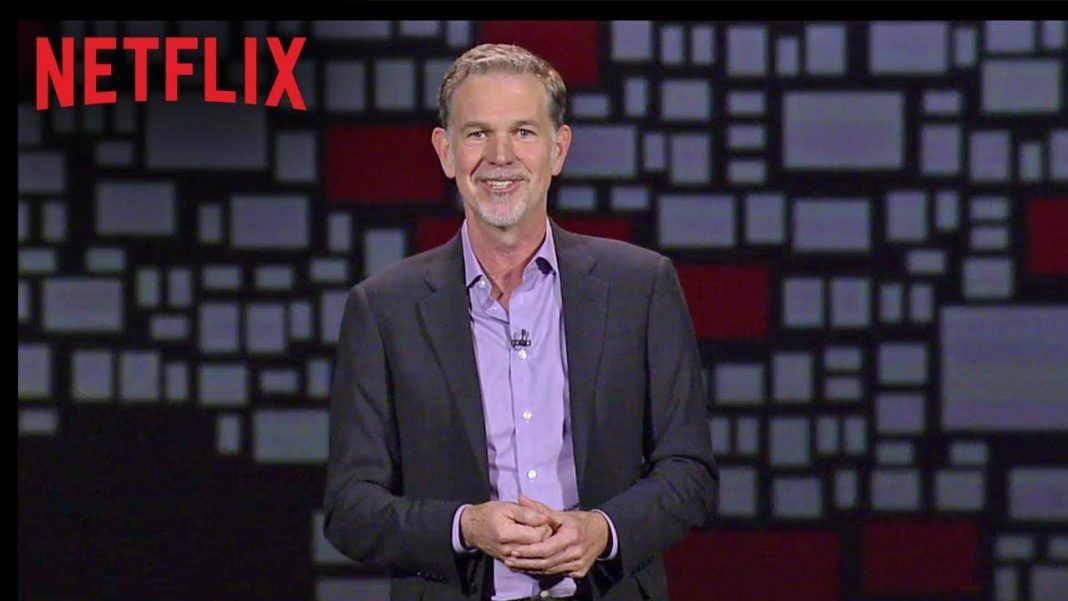 we all love to sit at home and enjoy a good movie and since the time Netflix came around, we have the chance to have access to a huge amount of great Films and series to choose from but who brought this joyful part of our life to existence? today we want to introduce you to the founder of Netflix, a great entrepreneur named Reed Hastings and see what was his path before Netflix and how he was able to make an impact on our life.
who is Reed Hastings?
Reed Hastings born in 1960 and raised with his family in Boston. he had what it takes in his blood to turn into an innovator, his grand parent's grandfather was a very well known and respected scientist and innovator named Alfred Lee Loomis and being ahead of time was something he has learned by his family and heritage, but everything else comes from himself and his work rate.
he got his degree from Bowdoin College and then moved to Swaziland  to work as a teacher for 2 years. he was a part of peace corps and learned a lot about being an entrepreneur there. he traveled around Africa with minimum money and as he states himself: "when you have hitchhiked across Africa with ten bucks in your pocket, starting a business doesn't seem too intimidating." so he started his business venture soon after returning home in 1988.
from Pure Software to Netflix
after working for others for more than 3 years, he started his first business and in 1991 Pure software company was born. this company had an amazing troubleshoot software and this led to a huge popularity and improvement in Reed Hastings life as businessman.
on the other hand, having a huge company under your control without prior knowledge and experience was too much for him back then so he stepped up as CEO but board didn't approve this and what he did was not a simple giving up and instead of that, he learned a huge amount of things about managements and this led him to what we know as Netflix.
in 1997 he and his friend Marc Randolph founded Netflix and the rest is history. they have started with VHS and DVD but as a new amazing thing called internet have raised and improved, they moved into a full scale online system and now a days everyone around the world enjoys what he have made. right now he has estimated net worth of 3.7 billion which shows how we can see him as a role model as a great and successful entrepreneur.